Paradigm Solutions has more than 200 management and business consultants, coaches, and trainers available to our clients on an as-needed basis.
If you are planning to start or are just starting a new business we will help you avoid the pitfalls that many experience and ensure that your new business begins with the foundation, tools, and plans in place to ensure your success.
Business owners, executives, and managers will benefit from the assistance we provide that enables you to streamline, error proof, and eliminate waste; increase efficiency; and maximize productivity and profits.   We provide you with the assessments, organizational structure and staffing recommendations, processes, and tools you need to manage your business successfully and meet your goals and objectives.  Paradigm Solutions will help you work smarter—not harder.
If you are a municipality management staff member we understand that you often find yourself in an overburdened position due to restricted municipal staffing budgets.  We will analyze your individual processes and staffing and help you modify your processes and workload allocation to maximize the return on your manpower investment.  Paradigm Solutions will help you do more with less.
Small, woman-owned, and/or minority-owned (SWaM) businesses value our assistance with SWaM registration and accessing the extensive resources and assets that are available specifically for these businesses.  We will position you to leverage these resources and take your business to the next level.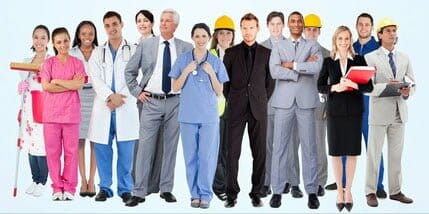 Paradigm Solutions is a small, woman-owned business headquartered in north / central Virginia.  We assist businesses of all sizes throughout northern and central Virginia, including in the counties of Culpeper, Fairfax, Fauquier, Loudoun, Prince William, Spotsylvania, and Stafford.

Are you located outside our primary service area? Paradigm Solutions can still be of assistance to you. Our services are available on a global basis.
Interested?
If you would like more information about Who We Serve, be sure to CONNECT WITH US!
We look forward to hearing from you.