Your Business Plan is Your Roadmap to Success
Many business owners hear the words "business plan" and cringe, because they fear that it's a lot of work, and that they may not know where to start or how to do it right. Eventually they might be forced to create one, because it's required to apply for a business loan or line of credit from a bank. Often, when working under pressure to put the plan together, financial forecasts get overstated or are unrealistic which is not looked upon favorably by loan officers. While presentation to financial institutions certainly should be a consideration in how business plans are written, it should be secondary. The primary purpose for your business plan should be to give your organization a foundational framework – a roadmap for you and your team to follow.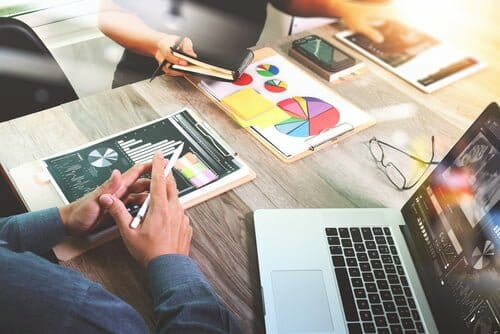 The Framework of a Business Plan
Your business plan should help you operate optimally now, and grow with minimal challenge in the future. This means identifying, monitoring, and supporting goals, objectives, action items, and methods across multiple aspects of your business. Good business plans will thoughtfully outline how income, expenses, assets, liabilities, and resources (like staff and facilities) will all interact to produce satisfied customers and profit for your company. It will include items like realistic forecasts and budgets, organizational charts, competitive and market assessments, the current and future environmental situation, and a marketing plan.

Strategic Plans and Market Planning
A strategic plan looks at all the things your business could do and narrows it down to the things it is actually good at doing providing focus, objectives and goals. We can help by facilitating and guiding the creation of the plan and by extracting those key components to help you be more successful as you implement the plan.
There are two major elements to market planning for any business. You need know how your company fits in to your marketplace, and you need to know who your ideal customer is. We help you study your competition and research other aspects of your specific market. Then, using tools like SWOT analysis, we help you identify strategic ways to achieve maximum viability and to reach your target customers. A market plan is an integral part of a business plan. Essentially, you don't want to launch or run a business without knowing what your financial plan is, what you're selling, what your staff looks like, and how the marketplace looks.

A Collaborative Effort
The best way for us to assist a client with developing a business plan is to share the writing responsibilities. There will be components that require your expertise and familiarity with intricacies that are unique to your industry. There will also be components where you need our expertise to ensure that the plan is complete, thorough, effective, realistic, and achievable. While writing a business plan can be hard work, and might require a little "soul-searching," we provide a framework that helps to simplify it, and work in concert with you to get it done.

Interested?
If you would like more information about Business Planning and Marketing Planning, be sure to CONNECT WITH US!
We look forward to hearing from you.