Continuum: A Business and Industry Roundtable Like No Other
For some business owners and industry professionals, the typical networking meeting or workshop is productive and appropriate for where they are in their careers or business lifecycles. But for others, it's not enough. If you've reached a point where you need to be challenged to think in new ways, and to head in the direction of innovation, then you are ready for an advisory board.
Meet Your Continuum Advisory Board
Using a roundtable approach, Continuum functions as a peer-based advisory board, supporting cohorts of six to ten participants working together. Each cohort is made up of an exclusive group of participants who, under the guidance of highly qualified facilitators, are ready to:
Mastermind expert advice, enabling you to solve problems with greater ease and lower costs.
Help you align your personal vision with your business vision.
Encourage you to seize new opportunities strategically.
Hold you accountable for meeting goals, as they hold themselves to meeting theirs.
Applaud as your business and revenue streams grow.
Help you invest more time working "ON" your business, not just "IN" your business.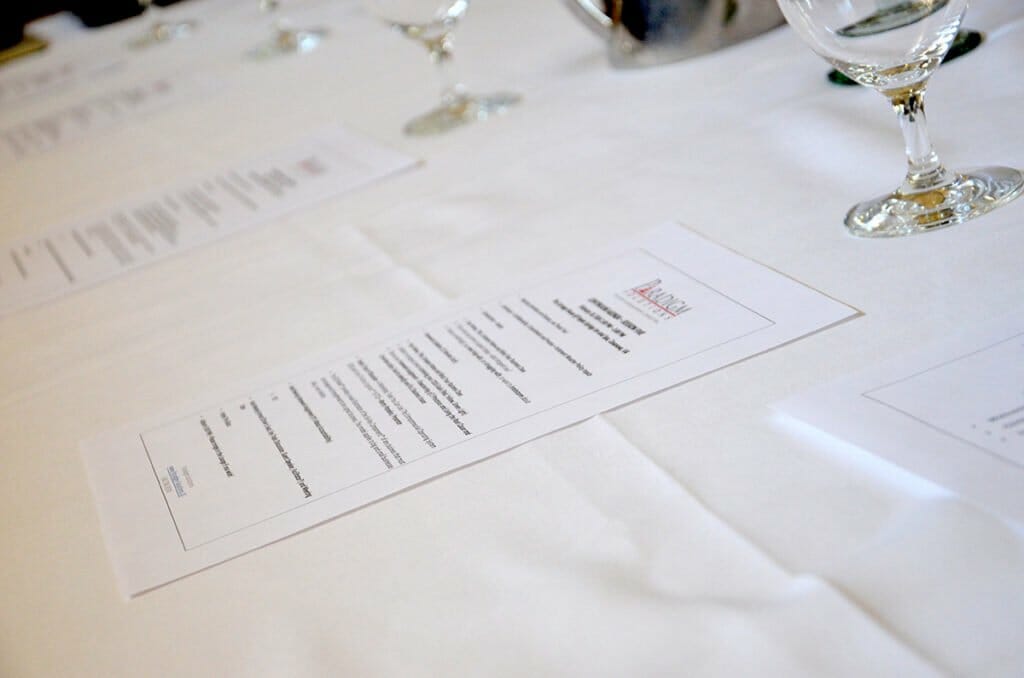 CONTINUUM EMPOWERS YOU TO:
Harness the energy of collective wisdom to grow exponentially.
Build superior business skills, knowledge and best practices.
Strengthen leadership capabilities.
Embrace personal responsibility and group accountability.
Nurture clarity, creativity and drive.
Each participant is required to have a fully functioning business, no matter what the size of the business. Peers in this group have extraordinary knowledge to draw from.
The environment is open and safe. Only one participant per industry is allowed in each cohort, so it's non-competitive.
From Our Continuum Members
(hover mouse over testimonial to pause)

Through Continuum, the use of organizational consultants allowed me to realize significant amounts of reorganization that saved me significant amounts of money.
We've all heard the adage 'it's lonely at the top'. It doesn't have to be. Paradigm Solutions' expert leadership has developed a program that brings similarly situated business leaders and representatives together to explore common organizational challenges in a safe, confidential and collaborative environment. It is like having an entire Board of Directors as a resource for your business. Paradigm's Continuum opportunity is designed to provide positive ROI from day one.
Dennis, it's great to celebrate our 1st full year of Continuum! What a fabulous group you have put together. I personally have benefitted more from one year participating in our Continuum group than I did in 3 years in a well-known nationwide group which cost upwards of 20k per year. Now that's a huge ROI!
Continuum was instrumental in our successful launch of our new firm. The deep focus on management best practices, the support and encouragement from the group, and the collaborative and creative solutions offered by our peers to challenges faced were invaluable to starting our business.
This experience has been challenging, fun and so energizing. Continuum has been amazing for our business! We're just now beginning to see the progress and "fruits of our labor," and it's so exciting! It has helped to hold me–and our entire company–accountable and move us forward in the direction we've always wanted to go. Thanks to all of you in this group, I'm finally starting to feel like a business owner instead of a slave to "the business." It's given me motivation, guidance, and direction, and I can't thank all of you enough for your input and help!!
What to Expect at a Continuum Session
What to Expect at a Continuum Session
Our Sessions are held one day per month for four hours in a quiet, professional learning setting in Northern Virginia/DC Metro. In a typical Continuum session:
We greet each other warmly and openly, like the allies we are on both a personal and professional level.
We report on the progress we made during the month and any new challenges that have presented themselves. Members provide input and assistance, as do Continuum coaches and consultants.
We engage in a professionally facilitated activity to learn something new about at least one business subject, trend or technique.
We discuss and agree on goals for the coming month, quarter and year.
We leave with tools that can be used immediately to build a better business operating system, one that can thrive even during market and competition changes.
If your next-level goals involve honing and expanding your business toolbox and skills, process improvement, strategic planning, business plan development, enhancing revenue and profitability, or other advanced tools for growth, then you need more than handshakes and business cards. The next step in achieving your success story is to experience Continuum.
Interested?
If you are interested in becoming a part of this group, or would like more information about the Continuum program, be sure to CONNECT WITH US!
We look forward to hearing from you.
Recommended Reading